MVMA Fall CE - Nature is Nurture: Health Benefits of Outdoors
---
Sunday, December 11, 2022
10:00 AM - 11:00 AM (EST)
Zoom Link Sent in Confirmation Email
2022 MVMA Fall CE Event
Nature is Nurture: The Science Behind the Health Benefits of Outdoors

Dr. Stacy Beller Stryer, M.D.
Online interactive CE via Zoom
1 CE credit
MVMA/New England VMA Member Rate: $30
Non-Member Rate: $50
---
In this session, we will discuss statistics on the current health of our nation and trends in recent years, especially during the pandemic. We will also acknowledge healthcare provider burnout as a real and significant problem. We will then talk about studies related to nature and physical health, mental health and sense of well being and how we can use nature for ourselves, our families and in our practice to improve the health of individuals (and their pets!). We will touch on the importance of reconnecting with nature for the health of our planet.
---
Paper Registration Form HERE
Session is approved for INTERACTIVE credit towards MA veterinary licensure.
Check licensing provisions HERE
Access information and materials will be distributed by email before date.
---
MVMA Virtual Event Cancellation Policy
14 days prior to conference 75% refund
7 days prior to conference 50% refund
No refunds issued within 6 days of the conference (including if you don't log into the meeting!)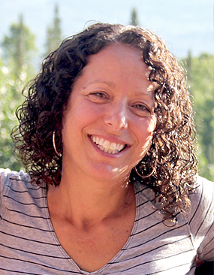 Dr. Stacy Beller Stryer, M.D.
Dr. Stacy Beller Stryer is a board certified pediatrician and associate medical director for Nature Prescribed, (aka parkrxamerica.org) where she educates healthcare providers, wellness programs, schools and park agencies on benefits of nature and nature prescriptions to improve the health of individuals and our planet. She works with the core team and organizations to strategize ways to move this mission forward, placing special emphasis on the marginalized and those who live in urban settings. Dr. Beller Stryer is a frequent speaker at conferences and other media outlets and has published on this topic. She previously served as the health promotion and disease prevention coordinator within the Indian Health Service, and a pediatric subject expert for an online health website, Revolution Health. She also worked with her local school system to increase awareness and promote outdoor classrooms and green schoolyards. She wants others to benefit from nature as much as she has through the years.
---
For More Information: