Pet Travel and Play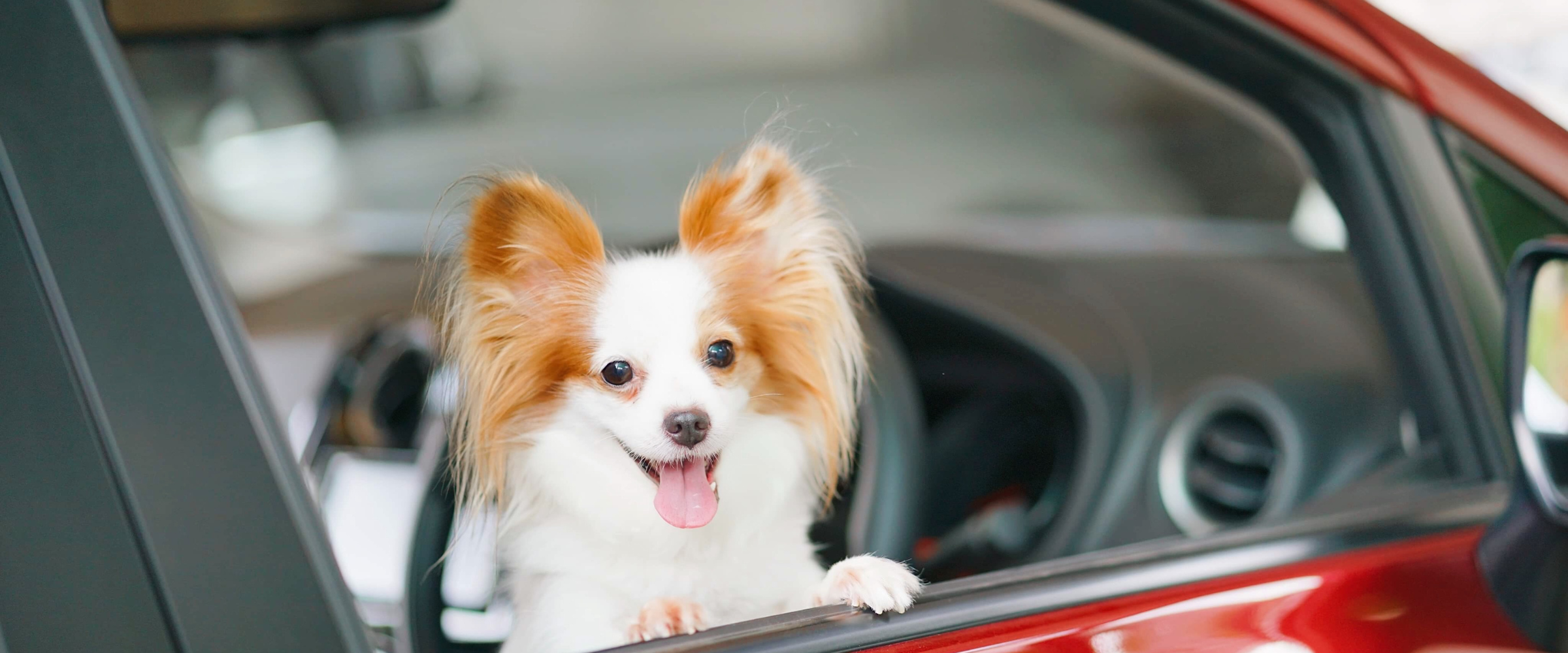 Vacation is a time for the whole family to enjoy and this often includes four-legged family members, too! But before you decide to bring your pet along, you have to ask a few questions: Can and should my pet travel with me? How should we reach our destination? Will there be accommodations for my pet? Below are just a few resources that can help you answer these questions.

If you're looking for pet-friendly events or things to do in New England, visit the Fun & Activities section below.
Travel with your pet
Here are just a few important questions to ask yourself when deciding whether or not to take your pet on vacation with you:
What should I think about when deciding to travel with a pet?
Whom should I contact as I'm considering travel arrangements?
What should I bring with me on my trip?
Where do I get a Certificate of Veterinary Inspection (health certificate) and acclimation certificate, if needed?
Can I bring my pet out of the country with me?
Interstate and international travel (USDA)
Getting There
Air Travel:
Traveling by Plane (AVMA)
Traveling by Airplane with Pets (Humane Society)
Flypets.com
Car Travel:
Traveling by Car (AVMA)
Traveling by Car with Pets (Humane Society)

Bus Travel
Traveling by Train or Bus (AVMA)
PetTravel.com

Boat Travel
Traveling by Boat (AVMA)

Accommodations
Hotels
Petswelcome.com
AAA PetBook
Pet-Friendly Hotels
DogFriendly.com – Travel with your dog made easy
Pets on the Go – Information and links for vacationing pets and their owners
Parks and Campgrounds
Tips for Camping with Your Pet
Pet Friendly Campgrounds Worldwide
Pet Friendly Campgrounds in the U.S.
Outdoor Safety Tips (ASPCA)
Fun & Activities
Events

Dog Events in Massachusetts
New England Dog Travel
New England Pet Expo
Dog-Friendly Getaways in New England


Dog Parks

Dog Park Information - Etiquette, interactions, pros and cons
Dog Parks by Bark Magazine
Off-Leash Dog Parks in Massachusetts

Health and Safety Resources
Importing pets to the U.S. and Traveling Outside the U.S. with Pets – from the Centers for Disease Control and Prevention
Certificate of Veterinary Inspection - Contact your local USDA Area Office for more information
Healthy Pet Hospital Locator – Find an American Animal Hospital Association accredited hospital where you plan to travel