Industry Partners
MVMA Recognizes Our Industry Partners
plumbPlease consider these partners when searching for veterinary products and/or services. Want to see your company on this page? Learn more about our Industry Partner Program HERE.
**Member Discounts Available Below**

Angell Animal Medical Center

Dara Jacobsen
Angell Animal Medical Center
350 S. Huntington Ave.
Boston, MA 02130
P: 617-522-7282 x5092
Email: DJacobsen@angell.org
Web: angell.org
Referrals: angell.org/referrals
Angell Animal Medical Center is a non-profit, veterinary specialty referral hospital in Boston and Waltham with need-based, low-cost clinics in Westford, Danvers, Methuen, Centerville, and Boston. Angell's Boston and Waltham locations are open for emergencies 24/7, and offer night and weekend appointments with our specialty services. With a broad range of specialties, Angell has medical capabilities that include nuclear medicine, high-flow oxygen therapy, and high speed 3D imaging. Our team is committed to delivering high quality care with one-on-one compassion that animals and their families deserve.
BluePearl Pet Hospital

Jodi Melvin
Senior Veterinary Relations
56 Roland St. suite
Charlestown, Boston, MA 02129
P: 617.284.9777
Email: jodi.melvin@bluepearlvet.com
Web: https://bluepearlvet.com/hospital/charlestown-ma
Referrals: info.charlestown@bluepearlvet.com
BluePearl is committed to providing the communities we serve with comprehensive, compassionate veterinary care. All of our associates are dedicated to accomplishing our mission: Provide exceptional specialty and emergency care for pets by supporting each other through our shared passion, knowledge and talents. BluePearl offers a wide range of veterinary services and at Charlestown specialty + emergency pet hospitals – from emergency medicine to diagnostic imaging, CT, out-patient ultrasound, endoscopy and fluoroscopy coming! While BluePearl has evolved, our commitment to you remains the same. In partnership, we care for pets when they need it most. Together we provide exceptional specialty + emergency care by supporting each other.
bttn.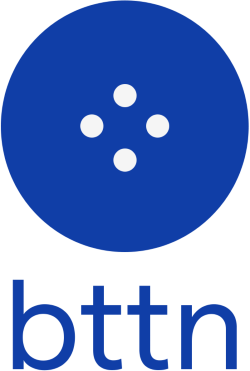 Julianna Gordon
P: 775-636-4542
Email: julianna.gordon@bttnusa.com
Web: bttnusa.com
bttn. ("button") is a healthtech medical supplier powered by big data and predictive pricing models. Bttn.'s advanced data modeling uses predictive pricing to optimize purchasing habits, and automate healthcare purchasing. Bttn. ensures that every healthcare organization has fair pricing and easy access to essential supplies.
Burzenski & Company Veterinary Financial Advisors

Karen Kolb
100 South Shore Dr.
East Haven, CT 06512
P: 203.468.8133
Email: karenk@burzenski.com
Web: veterinaryfinancialadvisors.com
We offer tax services, start up consulting, accounting, financial management, practice valuation and transition services, financial forecasts and projections, bookkeeping and wealth management services for veterinary practices.
C.E. Floyd Company, Inc.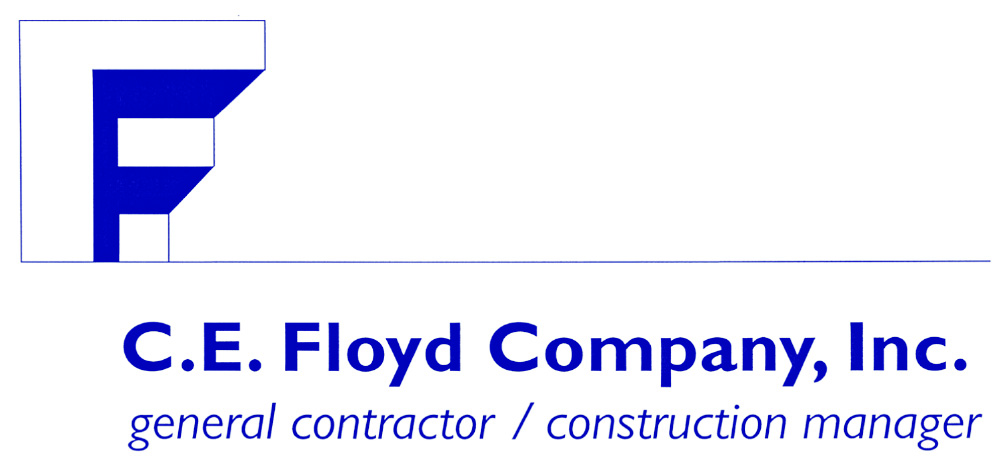 Ray Caruso
135 South Rd.
Bedford, MA 01730
P: 617-851-8107
Email: rcaruso@cefloyd.com
Web: cefloyd.com
We're a general contractor and construction manager in Bedford, MA and Middletown, CT. Through our core focus Building Visions and People, we build relationships with partners who value service. We're currently working on our second project with Concord Animal Hospital - a new clinic in Burlington.
Cardinal Digital Marketing

Allison Reinert
5342 Peachtree Road, Suite A
Atlanta, GA 30341
P: 404-585-2096
Web: www.cardinaldigitalmarketing.com/healthcare-specialties/veterinary-medicine-agency/
Cardinal is a performance marketing agency that specializes veterinary digital marketing services. We offer free digital insights assessments to evaluate online performance.
CorpCare Employee Assistance Program (EAP)



Nicole Browning, MA LPC CEAP
P: 678.534.7625
Email: nicole@corpcareeap.com
Web: corpcareeap.com
An Employee Assistance Program (EAP) offering confidential 24/7/365 support, online work/life resources, and counseling sessions for employees and their dependents to combat burnout, family problems, drug/alcohol abuse, stress, and more.


CorpCare Member Discount Available
Curry Printing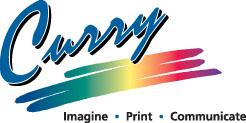 Drew Hirtle
Curry Printing
190 Turnpike Road
Westborough, MA 01581
508-366-4060
dhirtle@curryprinting.com
CurryPrinting.com
For years, MVMA has partnered with Curry Printing, a local company, to offer members tamper resistant prescription pad printing. They print the MVMA's newsletter and we hope you'll consider them for all your printing needs!


Click to order more prescription pads
Epicur Pharma



Taylor Odrzywolski
8000 Commerce Pkwy, Ste 600
Mt. Laurel, NJ 08054
P: 856-816-5781
Email: todrzywolski@epicurpharma.com
Web: epicurpharma.com
Epicur Pharma® brings a unique advantage to the veterinary industry. The 503B facility manufactures drugs with consistent potency, sterility, and purity from batch to batch.

A division of Stokes Healthcare and a sister company of Stokes Pharmacy, Epicur® was developed in 2016 to align with the Food and Drug Administration's (FDA) recommended guidelines and requirements for producing high-quality manufactured drugs. The 503B standards put in place reflect current Good Manufacturing Practices (cGMP), the same regulations in place for human pharmaceuticals.

Epicur Pharma® is proud to be a pioneer in animal drug standards, offering one of the largest selections of manufactured drugs that are traditionally compounded. Our commitment to drug consistency and quality emphasizes our devotion to patient safety.
Granite Peak Associates

Jharid Pratt
1 Chestnut Street
Arlington, MA 02476
P: 603-571-0611
Email: jpratt@granitepeakcpa.com
Web: granitepeakcpa.com
At Granite Peak, we are experienced and client-focused accountants and tax planning experts who care enough to know your name. We have the highest credentials and certifications but more importantly we simplify the tax planning process so you can focus on what you do best-running your company. Having an especially strong focus in Veterinary Hospitals, we work consistently and persistently to reduce the stress of taxes, compliance, accounting, and more. The hopes and dreams of our clients matter and we enjoy long-term relationships to see them achieved.
GuardianVets



James Parrelly
1801 West Belle Plaine Avenue, Suite 206
Chicago, IL 60613
P: (312) 725-09976
Email: jamesp@guardianvets.com
Web: guardianvets.com
Think of them as a virtual extension of your care team. After hours triage, daytime and overflow coverage, callback services, and more.


GuardianVets Member Discount Available
Leyton




Did you know you as a veterinarian may be eligible for special R&D Tax Credits? Leyton is a global consultancy with expertise in niche tax credits available to the veterinary industry. Our core mission is to simply access to credits including the Research & Development Tax Credit, a Reverse Sales & Use Tax Audit, and the Employee Retention Credit. On average we find 40% more than the Big Four firms because we have practitioners and scientists on staff who will work with you to understand your qualifying projects overlooked and make sure no dollars are left unclaimed.


Leyton Member Discount Available
Merchant Advocate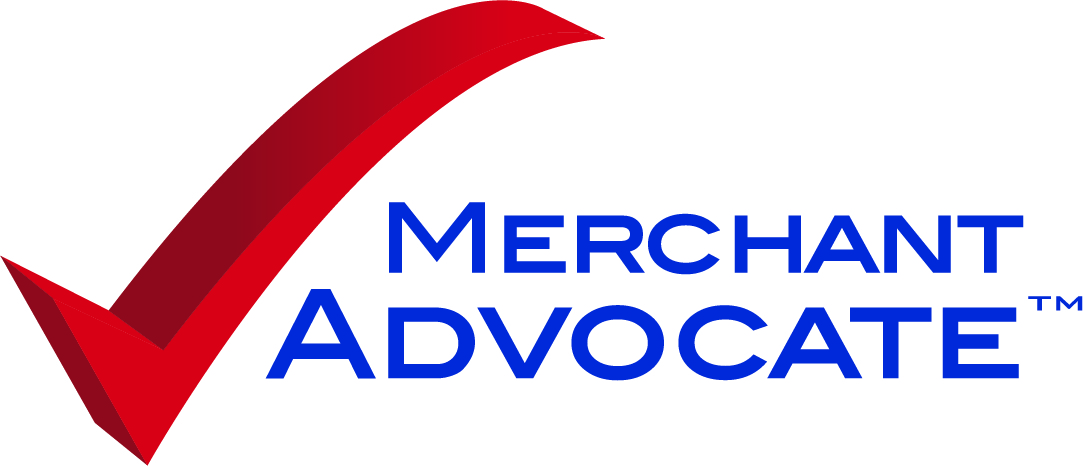 Craig Gilreath
P: 781-608-6513
Email: cgilreath@merchantadvocate.com
Web: merchantadvocate.com
Save money WITHOUT switching processors!
Merchant Advocate understands the credit card processing industry and can help you achieve the best rates and lower your fees. There are NO UPFRONT COSTS for your services. Merchant Advocates provides a FREE ANALYSIS of your credit card statements and are paid out of the savings they achieve for you, recovering revenue that was otherwise lost.


Merchant Advocate Member Discount Available
Monarch Business Consulting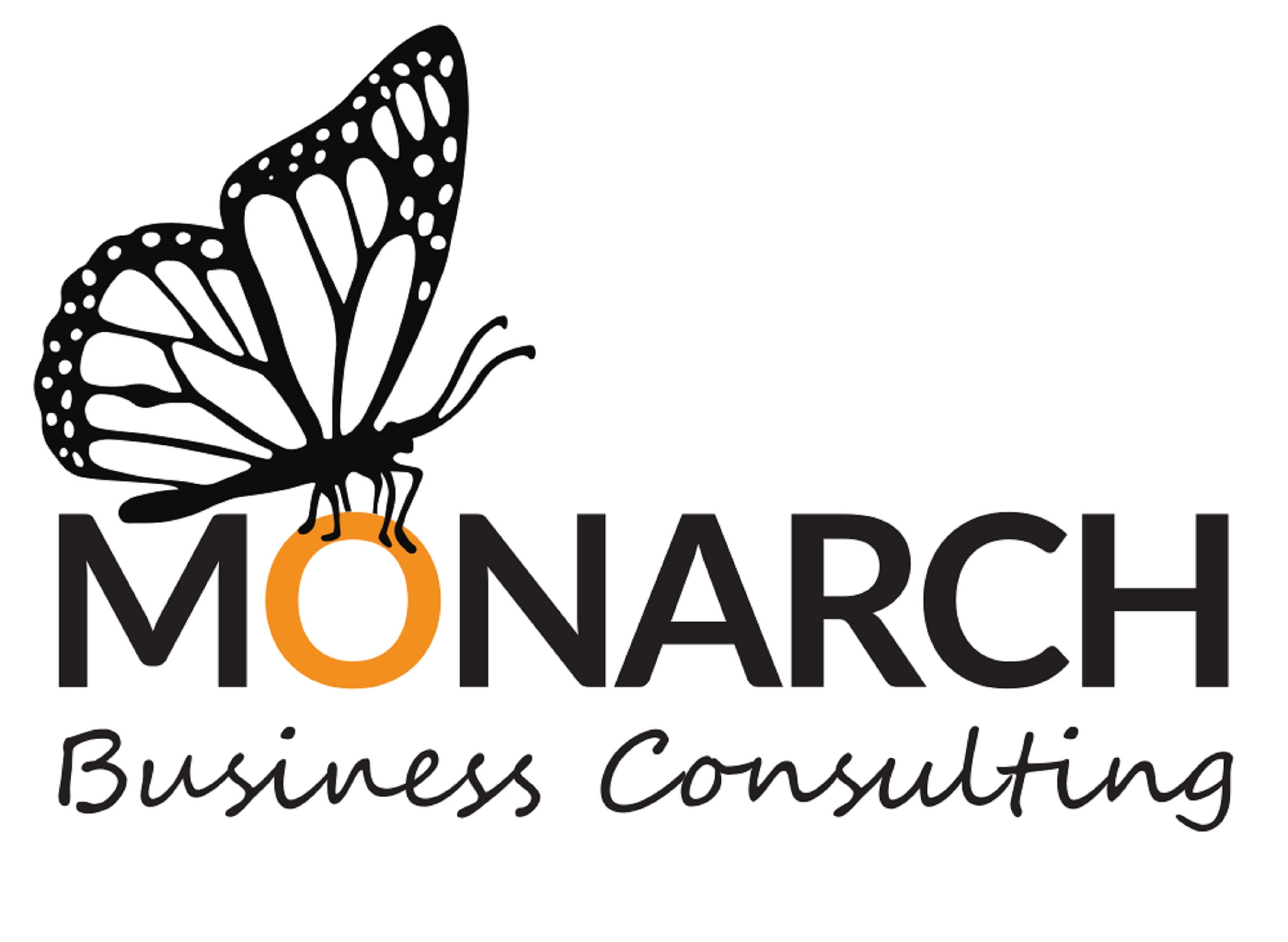 Christopher Rocchio, DVM
881 Western Rd.
Castleton, NY 12033
P: (518) 852-8973
Email: monarchbc@gmail.com
Web: www.monarchbc.com
Monarch Business Consulting is the leading financial advisory firm serving independent veterinarians in the Eastern USA. Our team has more than 100 years of combined experience in the veterinary industry and general transactions working with buyers and sellers of businesses. We can help you plan and successfully execute the sale of all or part of your practice, with our dedicated team of specialists that focus exclusively on selling veterinary businesses to private and corporate buyers. We maintain active relationships with the corporate consolidators seeking acquisitions of veterinary practices in the USA.
Plumb's Pro™


Web: https://plumbs.com/group/massachusetts-vma/
Skip the stack of textbooks and open tabs next time you need diagnostic and treatment information. As a member of the Massachusetts Veterinary Medical Association, you're eligible for a discounted subscription to Plumb's Pro™, a trusted clinical decision support tool that's easy to use right on your phone. With Plumb's Pro™, you can manage diagnosis, treatment, and client education from one easy-to-use app and website for $711/year (a savings of nearly $250!).
Plumb's Member Discount Available
Ray-Tek Services, Inc.

Abby DeLuca
164 Plaistow Rd.
Plaistow, NH 03865
Office: (800) 999-2463 Cell: (603) 479-6352
Email: raytek.abby@gmail.com
Web: https://raytekxray.com
Ray-Tek Services, Inc. has proudly served the Radiology community for over 25 years. We are a local, NH-based company and provide imaging solutions for medical X-ray markets throughout the New England area. Our service engineers have extensive experience and are trained to troubleshoot down to component level. We leverage this experience and technical expertise to get it right the first time and minimize downtime for our customers. Having many parts regularly in stock, allows us to get customers up and running even faster. Ray-Tek has partnered with many veterinary hospitals, providing exceptional service and building strong relationships.
SavingLife


Tom Van Winkle
Email: tom@saving-life.com
Phone: 847 440-6376
Website: https://www.saving-life.com/vma
Take advantage of discounted pricing on SavingLife Microchips and related Products!
MVMA members can now boost their bottom line by purchasing microchips and related products at volume discounts based on the total purchasing power of the entire Massachusetts VMA. Visit the MVMA SavingLife website to learn about the program, products, discounts and how to order.
Remember, please use the "MAVMA" promo code with every order.
The Stanton Foundation


Gillian Fraser, DVM
1430 Massachusetts Avenue, 6th Floor
Cambridge, MA 02138
P: 617.577.3976
Email: gillian.fraser@thestantonfoundation.org
Web: thestantonfoundation.org/canine-health
The Stanton Foundation, created by Dr. Frank Stanton, longtime president of CBS, has canine health and welfare as primary missions. The Foundation's mission in canine health is to ensure that dogs who belong to families of modest economic means enjoy the best possible health throughout their lives. Our grants support clinical research and course development that increase a veterinarian's ability to profitably practice evidence-based medicine along the "Spectrum of Care." Veterinarians suggesting an idea selected for a clinical trial are eligible for our "One Good Idea" campaign and $1000 award. For more information, please see our website.
TMGvets




Clay Farrell
P: 800-864-1122
Email: clay@tmgvets.com
Web: tmgvets.com
Credit card processing that makes payment transactions easy and ensures a positive checkout process for clients. Save money on payment processing, receive superior customer service, offer contactless payments for customers, and more – no contract required!
TMGvets Member Discount Available
Veterinary Emergency Group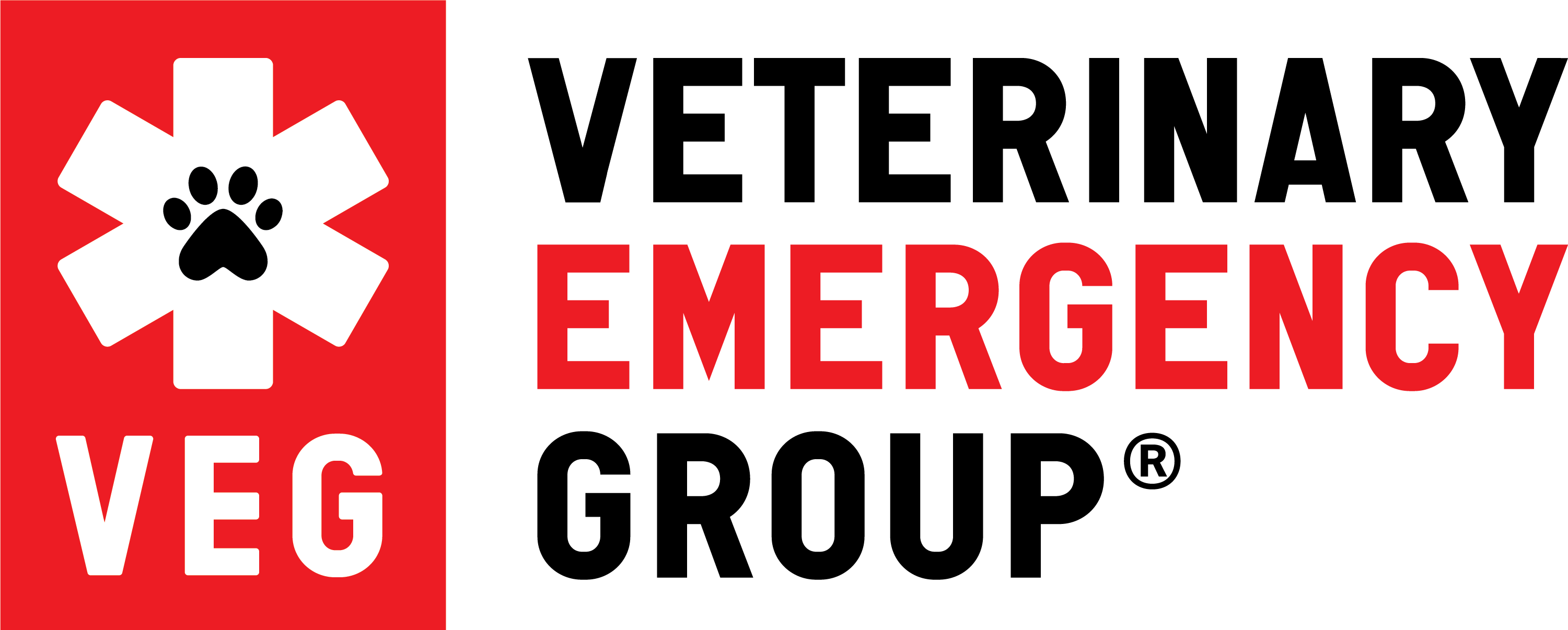 Veterinary Emergency Group Locations:
Back Bay (617-762-0001)
Cambridge (617-804-0103)
Newton (617-729-4446)
Shrewsbury (617-653-4700)
Email: vickiecarmella@veg.vet
Web: veterinaryemergencygroup.com
VEG treats emergency and urgent care needs 24/7 for all kinds of pets—even avians and exotics!
Whiskercloud



Lauren Anderson
23 Corporate Plaza Dr. #150
Newport Beach, CA 92660
Email: lauren@whiskercloud.com
Web: whiskercloud.com
Whiskercloud is modernizing the veterinary industry with custom, mobile responsive websites, amazing SEO, analytics dashboards, social media, advertising, and unlimited support for your veterinary team. Take your business to the next level today!