Lisa Kimball
Old Derby Animal Hospital
Full Member
Member Since: 2005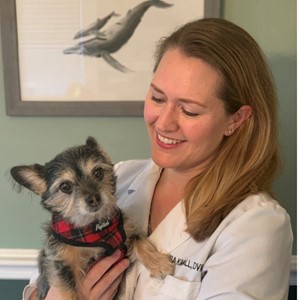 Professional Bio
Dr. Kimball was destined for the veterinary profession as she grew up watching and learning from her father in his veterinary hospital. "I started out watching surgery perched on a stool as a toddler and finally worked as a technician through high school. My father inspired my career and instilled in me the importance of humility as I continue to learn a little more from each of my patients."

After an undergraduate education at Binghamton University, Dr. Kimball earned her Doctorate in Veterinary Medicine from Cornell University. A member of the American Veterinary Medical Association (AVMA) and the Massachusetts Veterinary Medical Association (MVMA), she has continued to challenge herself and advance her knowledge while following her interests in Preventative (Wellness) Medicine, Chronic Disease Management and Soft Tissue Surgery.

For Dr. Kimball, Veterinary Medicine is truly a family affair. From the early days of learning at the side of her father to today in practicing alongside her husband, Dr. Sam Kimball! Dr. Lisa Kimball practices at Old Derby Animal Hospital, having joined the team in 2020 after practicing for several years on the South Shore.
Organization Name
Parent: Old Derby Animal Hospital
40 Recreation Park Dr Hingham, MA 02043 United States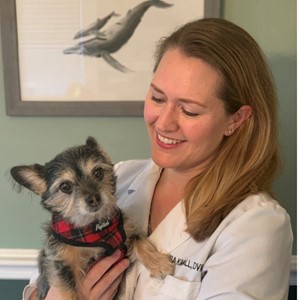 Animals Seen
Small Animal
Services Offered
Allergy, Behavior, Dental Care, Dermatology, Digital Radiology, EKG, Emergency, Endocrinology, Food Therapy, Hematology, Herbal, Homeopathy, Immunology, Infectious Disease, Internal Medicine, OFA X-Ray, Ophthalmology, Pain Management, Primary Care, Reproduction, Respiratory Disease, Spay/Neuter
Surgery
Oral Surgery, Routine Surgery, Soft Tissue Surgery
Is Your Business Mobile?
No